shipwheel
Hand crochet giant ship wheel scarf with tassels
paint drip
ship
Delicate ladder-knit scarf with ship motif.
through thick & thin
Fine and chunky striped textured knitted scarf.
razzle
Ladder rib-knit scarf covered in tassels
cockleshell
Super-soft chunky hand knit lace scarf with cotton jersey fringe
shaggy
Fluffy textured knitted scarf with over-sized fringing.
three blind mice
Delicate ladder-knit scarf with mice in fluffy fringe.
loopy
Hand knit chunky wool lattice scarf with fluffy loopy trim.
giant
Super chunky hand knit stripy scarf.
pogo
Hand knitted scarf with mohair stripes and fringing at sides.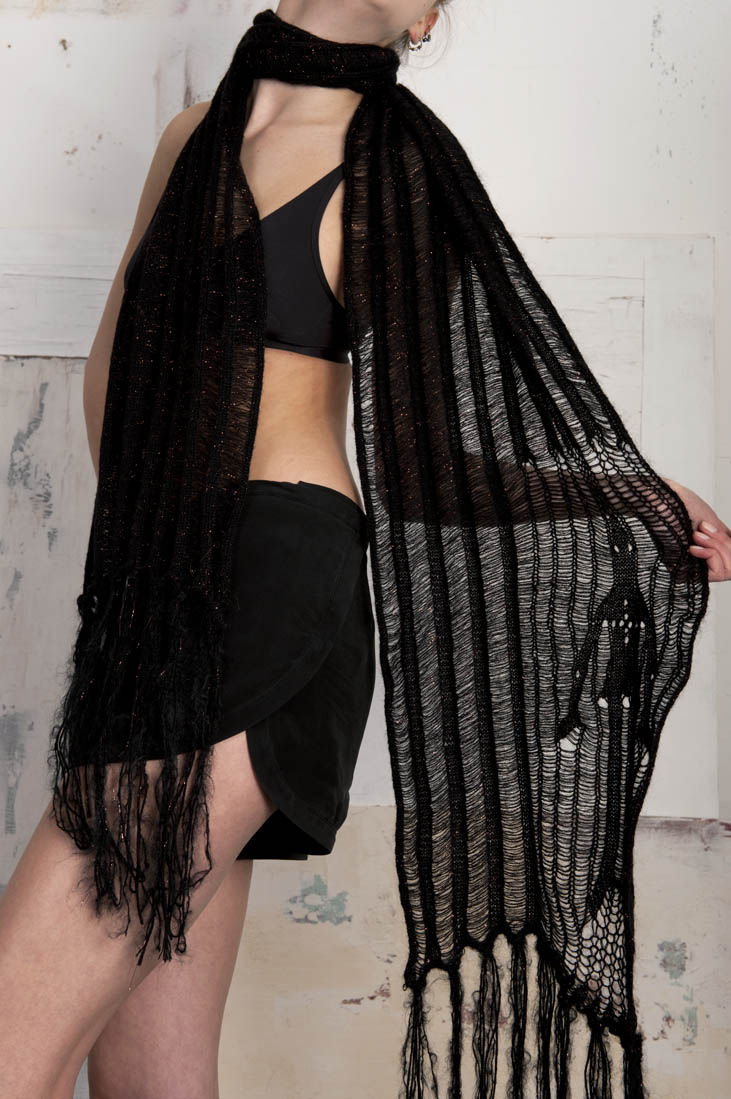 knight
Fragile ladder-knit scarf with knight motif and mohair fringe.
lop ears
Textured knitted scarf with lop ear shaped trim.